In a cut-throat marketplace see what some savvy agents are doing to stand out from the crowd.
For the best results your content is crafted to attract visitors in line with your website goals.
Quality content — that speaks to and engages readers — sets your website apart from your competitor's.
Successful agents are automating their marketing to ping interested prospects with relevant content.
Analytics will demonstrate if your content marketing is achieving your website goals.
Meet Steve Slisar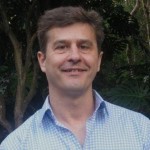 Our CEO successfully converted a bricks and mortar software training company, based in four different Sydney locations, into a successful online training business with students from all over Australia and the world. Using content marketing, a dedicated niche-focussed strategy on MYOB training courses and the Automatic Response Marketing System he enabled EzyLearn to stand out from its competitors and freed up his time to focus on growing the business. Steve is available to work with you to help you achieve digital success.
Domains, Hosting, Content, SEO, Advertising, Marketing, Strategy, Optimisation, Goals, Opt-In, Lead Capture, Conversion