Good Relevant Content at your Blog, Website or Facebook Timeline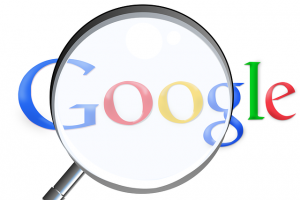 Filling your website with quality content, or engaging in quality content marketing that people actually want to read and that brings awareness to your service, is best done by professional writers and journalists.
When the sea going explorers of the British Empire explored and colonised new countries one of the most important skills to have was a good grasp of the English language – particularly for business purposes.
A couple centuries later, good writing is now important again if you want to get discovered by Google and other search engines.
The need to create good quality written content that takes readers on a sales journey (without feeling too "salesy") is now as important as it was when English explorers colonised the world.
Generating Quality Original Content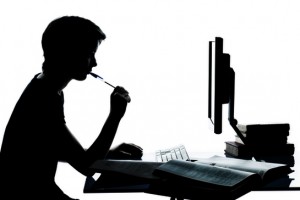 Good quality content requires careful crafting; it involves well-written text, using targeted, SEO optimised wording that is both relevant and interesting to the reader. People often start out writing their own content, but even if they are able to put together some top quality 'wordsmithing'; eventually time finds a way of evading them and their output becomes scant and inconsistent at best.
Links, images, landing pages and other necessary elements are then added, in line with what leading search engines want to see from your website. Add to this understanding and implementation of hosting, security, design and layout, lead capture, niche landing pages and automation. You soon see there is a lot more involved than just building a website or a Facebook page.
Content Catalogue
Creating original content involves time, effort and a strategy and when done buy a trained professional it can cost a lot of money! We've written hundreds of reviews, articles, blogs, profiles, white papers and training guides and these are available to you when you use our website design, content marketing or social media marketing services. It's one way to give you more without you paying too much for it. As a content licensee you'll also become a trusted source of information referred to in our real estate blogs. Best of all we offer exclusive content marketing areas.
Become an Exclusive Trusted Source in our Content Marketing
If you like the content at our niche websites you are welcome to licence our content for use at your own website, Facebook page timeline or in email marketing. You'll join our trusted panel of information providers to not only build your profile but leverage the marketing of other licensees.
Read some of our real estate blogs
*** SPECIAL OFFER ***
Best of all you'll be the exclusive licensee for your area so you'll be able to promote the content without fear of competing with other real estate agents in your area.
Content Licensing Prices and Sign Up
*** SPECIAL OFFER ***
Be the Online Authority in Your Local Area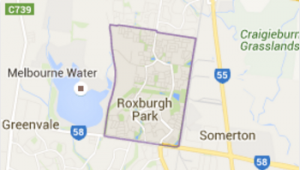 Quality content marketing keeps your readers engaged and provides you with an ever-strengthened platform for showing prospective vendors who you are and why they should use your services when they are ready to buy and/or sell. This builds your online reputation and credibility, establishing you as a real estate authority in your area and expert in your field. It is hard for others to gain a competitive edge when such a relationship has been fostered.
Blogs and Articles
Content marketing is one of the best ways of having Google get to know you. Most commonly people begin by posting blogs that are regularly updated with content that has value and relevancy to readers. Blogs provide you with a way of collecting email addresses through which you can follow up and keep these prospects (or clients) informed and keep yourself 'top of mind'.
Content Licensing Prices and Sign Up
Givers Gain in the New Online Marketing Funnel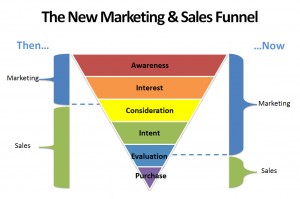 In years gone by real estate agents were able to keep a lot of information to themselves because they were in a position of power with access to information that local property owners didn't have access to. These days anyone can find anything they want if they look hard enough or search for the right keywords so content marketing has become about sharing your information rather than hoarding it. The benefit for real estate agents who are willing to share their knowledge and experiences is that they become trusted sources, and this often results in them getting the new business.
Not many vendors really want to do the work of an agent and sell their own home themselves, they seek information just to know exactly what they're getting for their money and to be certain they're not getting ripped off. If they like the information you share you may find you're their go to real estate agent. Learn more about the stages we go through when creating our content.
Content Marketing Licensing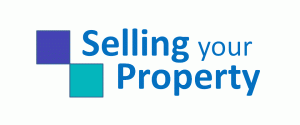 If you're a real estate agent and you want something to write about but not sure where to start or what to say you're welcome to licence our content! For a low monthly or annual fee, you'll be able to reproduce our content, blogs and other material to help educate your own contacts and keep your timeline full of content as often as you want.
Content Licensing Prices and Sign Up
Fill Your Facebook Timeline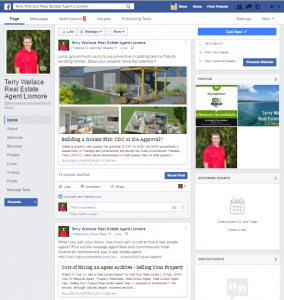 As a real estate agent or bookkeeper you can have a personal Facebook profile and a Facebook Page and each have their own benefits and weaknesses but either way you need to fill that timeline with content to show that you are active. Filling your timeline is something you can do very easily yourself just by sharing interesting information or blogs you come across, but note that most of these "shares" will send people away from you.
As a business owner you have the constant pressure of showing that you are active online by sharing interesting news while also trying to keep visitors at your page or website – we help by including your details at our website, referencing you and giving you exclusivity.
The best news is that you only use what you pay for an there is no obligation to continue.
Everyone Has Their Own Reasons and Style
Different agents want different things for their online marketing and how they want to be portrayed so we've included some case studies of clients and how they use online marketing tools to get discovered and standout as well as stay in the mind of vendors for when they are ready to sell their property.

"In addition to clearly demonstrating your sales and marketing prowess, quality content marketing helps you to automate the 'getting to know you' process so you spend more of your time with vendors who are ready to list – with you."
— Derek Farmer
Case Study: Meet Derek Farmer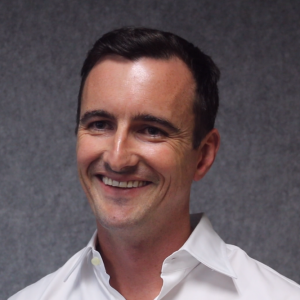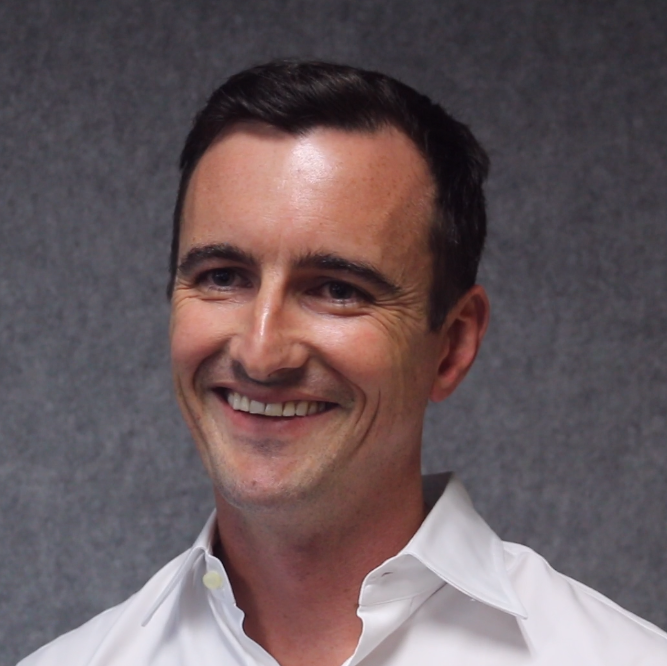 Derek Farmer from Cammeray in Sydney's lower north shore was a successful real estate agent with top tier real estate agency firm for over seven years. His website showcases his strengths, and provides his online audience with a range of educational videos to assist them when buying or selling their properties. He now helps home owners find the best agent to sell their property.
Derek uses the 'Automater Package'. Find out more about the digital marketing that smart real estate agents are using.
Learn How
Case Study: Lismore Real Estate Agent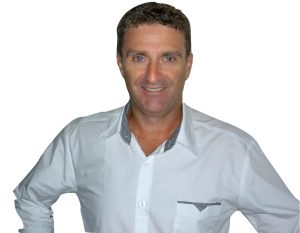 Terry Wallace has been involved in real estate in Lismore for many years and recently made the change from one agency to another. He discovered what many smart real estate agents are discovering – that the thousands of people he knows want to use his services no matter which real estate franchise he's working with.
Having his own website and Facebook profile ensures that he can be discovered and remain connected with everyone he meets. It's good for him and it's good for his agency. Learn more about Lismore real estate agent – Terry Wallace.
Case Study: Bill Tsounias Sans Souci Sydney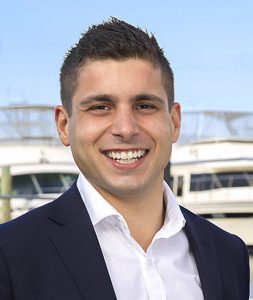 Bill realised that he needs to do as much of his own marketing to promote his own profile. His approach has been to set up a profile on as many online and social media profiles (including ones he doesn't have to pay for) and fill them all with as much content as he can.
Bill has had tremendous success in the past and uses his real estate agent website to display all the properties that he has sold, while using videos with new team members to allow people to get to know a bit more about him.
Learn more about Bill Tsounias
Other Tools: Targeted Analytics
We provide our clients with a range of analytical tools that tell you exactly what your online visitors are looking at when they discover you. You can measure your progress, conversion and traffic as often as you wish and learn very quickly what works and what doesn't. If something is not working as well as you'd like, the tools are in place to tweak and change your message to get an even better result. Read more..