You are firmly in control of your social media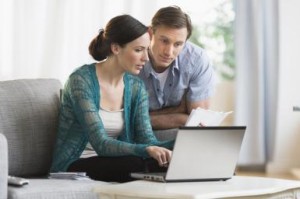 Before we begin to explore the ways that we help businesses with social media marketing let's be clear about one thing – you are the boss and you're in control. When I say you, I mean you and your team (and sometimes includes wives, husbands, family members). Most real estate agents have an assistant or support staff who work along side you to engage with buyers and sellers and when you transition to a digital marketing environment it's important to remain consistent in your approach.
Our view is that we simply provide content and systemise and automate the regular updates to maintain your presence on Facebook's timeline and remain in view of your prospects.
Training and supporting your team
Some real estate agents think they can leave their social media marketing completely to digital agencies like ours, and although that is true for a large part it's important for you or your team to engage with your friends, likers, connections and sharers because if they communicate with you, you'll need to demonstrate that you are as quick to reply online as you are on the phone or email. After all, social media gets you in front of thousands of people regularly and everyone can see what is going on.
Our sister company, EzyLearn has been teaching people how to use software since 1996 so you can have confidence that you're supported by a team of professionals.
Facebook is the main medium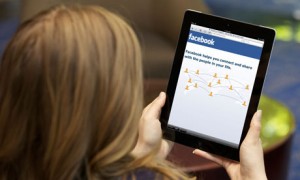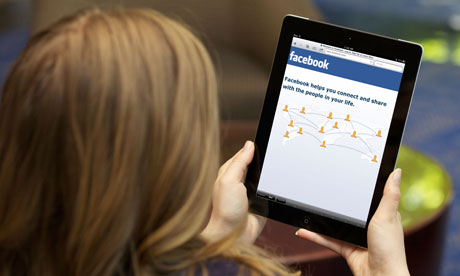 Facebook is our main social media focus because engagement on the platform is unbelievably high and the audience demographic information is amazing and enables you to directly target just local residents, local businesses and even just your existing client base with simple yet effective Facebook advertisements to keep you front of mind.
When you engage our services we'll also help you with the other social media platforms like LinkedIn, Pinterest, Instagram, Youtube and any new platforms that become important.
We're also a firm believer in using content marketing (ie. blogs) but that can cost more and take more effort and for many real estate agents it's not a priority, particularly if you don't have your own website.
How we manage your social media marketing
After signing up with us a digital strategist will make contact with you and take you through a questionnaire to determine the type of profile you want to nurture and set a plan to collect information from you about the local area and local property market. We'll work with you to become the manager of your Facebook Page (and help create one for you if you need it).
Then we'll work on getting great content on your social media profile daily. This content will include:
Articles and posts about the property market in general
Various aspects that significantly affect the property market, like lending, the economy, interest rates etc
Information about you, your history and "who you are"
Local information based on your past experiences and what is going on at the moment.
Photographs and property related images
Receive our free email course about how to do this yourself!
The nature of online digital marketing is to give your information away to help your potential clients understand what it is that you do. We do the same to help you understand the work we'll be doing for you and you can receive our free Facebook and Social Media by entering your details below. What we've found is that most people don't have the skills, time and content to manage their social media marketing themselves and would prefer to have someone else do it for them. We'd like that digital agency to be us.
—
Facebook advertising included
With Facebook advertising comes the capability of utilising the Facebook pixel and fantastic tools like ReMarketing that enables your potential customers (who've clicked on your ad already) to continuously see your advertisement. The idea behind remarketing is that if your ad was of interest to someone in the first place then they may possibly act on it after seeing your name, image and message over and over again. Learn more about Facebook Advertising for real estate agents.
When you sign up to our Social Media Management service you get your Facebook timeline filled with great quality content and for a low flat fee we'll manage the creation of as many Facebook ads as you like! All you pay for is the ads themselves and you pay that directly to Facebook.
Less effort from you unless you want to
Once we set a social media strategy in place you'll be able to make contact with your strategist at any time to tweak the message or share information about anything that stands out as important for you – after all this is an opportunity for you to share anything that you think is important, topical or funny!
Our team is your team
Our team includes journalists, copywriters, editors, and website designers and when these people are required as part of your marketing plan you'll be able to speak with them and contribute to the content as a local industry expert.
Digital Adoption Strategy (DAS)
The biggest questions are what happens next? How do I start and what am I going to post? When you're new to something every aspect of that project is something you may not understand but online digital marketing using content and social media is something we've done since 2006 so we follow a content generation strategy that gives you everything you need when you need it. This content not only defines you, where you work and what you do but contains the keywords and phrases that you need to get discovered in the inbound marketing era we're in.
Our Digital Adoption Strategy involves us creating regular content that helps define who you are, your location, your expertise and your services so that consumers of your content get a consistent message that is optimised so you get discovered online.
Get started now
If you like what you see, get started now and discover our very low prices and exceptional service.