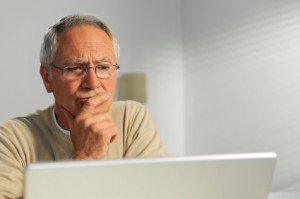 Updating your content is not only imperative to being found on Google, it demonstrates to your readers that your business is alive; that something is going on all the time. Your content is best released to a schedule, in a controlled and strategic way.
However, writing quality content is a time consuming and detailed task. If it's hurried the content looks sloppy and mistakes occur; then there is sourcing of images, SEO, adding links — all while keeping to your strategy.
A Team of Writers Working for You
We have a team of experienced wordsmiths all working for you; able to provide high quality blog posts, articles, press releases or more indepth pieces, depending on your needs. Leaving the content marketing to the professionals not only presents you in a professional light, it will undoubtedly lead to vendor engagement and free up your time to do what you do best — helping people buy and sell property.
Social Media Content
If you have a social presence at Facebook, LinkedIn, Google+, Twitter or other social media sites, you can use your newly published content as a talking piece for your community. Community management is another whole conversation, but let's just say that it can all be part of a total strategy.
Packages for all Circumstances
We have a suite of content marketing packages to cater for all sizes of business. Please get in touch with us to learn more about the options available.