Modern websites & Social Media
As a business owner you are constantly speaking with clients and suppliers, and everyone in between, from your car, office, cafes and onsite, just to name a few. It's commonplace for people to be viewing your website from a mobile device, be it a phone, iPad or other tablet device. Often, they'll call you directly after viewing your mobile website, so it has to be responsive and easy to read.
Learn more about WordPress websites..
Share and Show using Social Media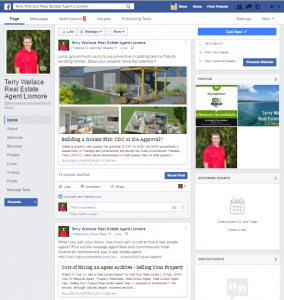 Social media, such as Facebook, twitter, Instagram and YouTube, lets you share information and have discussions from anywhere, anytime. Sharing your information via social media is a great way of showing your followers that you're busy and active in the suburb/s that form your catchment area.
Social media can be used as an outlet to distribute your content, or an inlet for leads and prospects to ask questions, make recommendations and share your details with their friends and colleagues.
You can feature topical content, and provide opinions but the key ingredient whether you have a website or just a Facebook Page is content, quality content.
Quality Content and Stickiness
There is a lot of content available to customers and most of it leads AWAY from YOU. It might seem good to share an article from an industry website (like realestate.com.au or domain.com.au for real estate agents) but every time you do that you're sending traffic away from you and what you do and back out into the market place where all of your competitors are.
The best content to share and make comments about is content that leads back to YOU and that's why it's good to use photographs of your own products (properties for real estate agents) or photos of your local area or jobs you've done. Most business have lots of photographs, perhaps some videos and thousands of words that they've used in the past to describe their local area and services so the best thing you can do is use that content to keep your visitor traffic looking at YOUR stuff. This is called stickiness and it's one of the main reasons that Facebook has become a phenomenon – once people start using Facebook they are stuck in it as they look at pictures, videos and comments about their friends and family.
Creating high quality content is expensive
Written articles about you and the local area or services you provide can be expensive if you have someone create it just for you, but content licencing enables you to use content that is already created but you can use it on your own website or Facebook Page.
Social Media Marketing and Advertising
When you have a website or a Facebook Page you can take advantage of the power of the Facebook Pixel to not only collect visitor traffic information and analytics but also re-market to those people who've been to one of your landing pages to stay front of mind.
ReMarketing (also called ReTargeting) enables you to display an advertisement to people who already know you. You can even customise the Facebook Ad to content that is specific to a page at your website that they have viewed!
Demographic & Location Targeting
You can do more targeted advertising to potential customers based on specific criteria like demographics, geographic location and profession and that is a great way to run a Facebook Page and Advertising.
Targeting your own Database
Facebook has a feature called Custom Audiences that enables you to have your Facebook Ads displayed to the people on your own database while they are using Facebook. You can use your own database "Custom Audience" to do general marketing about your services or use your Custom Audience to promote a new product or service.
Take advantage of the power of your CRM and use social media to stay front of mind to people who already know about you. If they like what they see they can share your information and recommend you and you'll start to develop your own "community" and experience the power of engagement which is the ultimate goal of social media.
Call Now Feature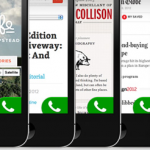 In exchange for valuable information, one of the returns on investment for you is the number of calls you receive. All of our websites feature a highly responsive Call Now button that appears on your website when viewed from a mobile phone.
Learn more about WordPress websites
Reality and Virtual Reality?
On the horizon is the fact that market makers like Google, Facebook, Apple and others are already designing a myriad of products for virtual reality and augmented reality. As a current example of this you can aim the camera of your mobile phone at an object and it will tell you what the object is. A further example of augmented reality includes people being able to find out if a property is for sale and how far away it is by pointing in a particular direction.
Will you too be a game maker in your industry by being ready when this technology is available and widely used?
Social Media Management
Learn about how we help business manage their Facebook and social media marketing to help them fill their timeline and newsfeed with interesting and relevant content to stay front of mind with prospective clients or keep existing clients happy.
♦ ♦ ♦
Receive our free email course about how to do this yourself!
The nature of online digital marketing is to give your information away to help your potential clients understand what it is that you do. We do the same to help you understand the work we'll be doing for you and you can receive our free Facebook and Social Media by entering your details below.
What we've found is that most people don't have the skills, time and content to manage their social media marketing themselves and would prefer to have someone else do it for them. We'd like that digital agency to be us.
♦ ♦ ♦
♦ ♦ ♦
Do you want to stay up to date with what we do and what we're working on? Subscribe to our company blog. You can also read more about Content Marketing and our Lead Capture and Automated Response Marketing Systems.